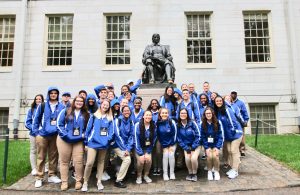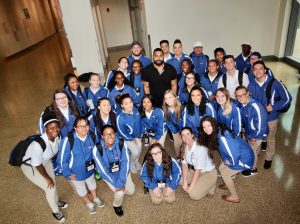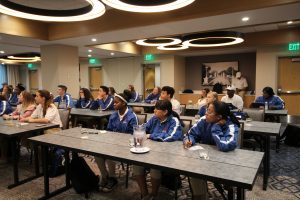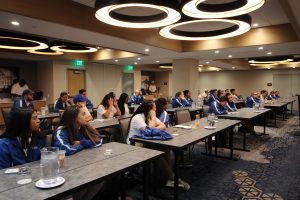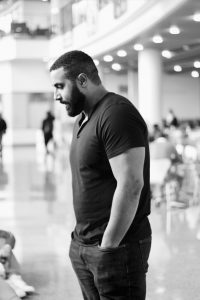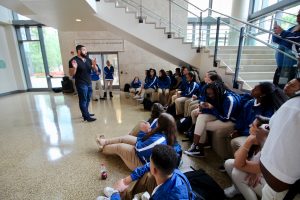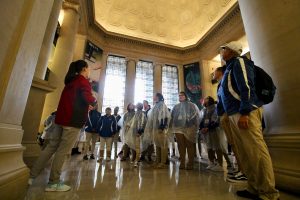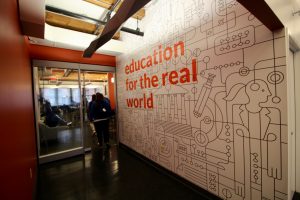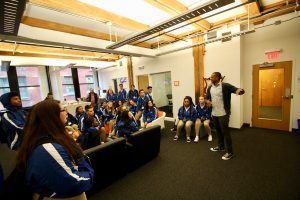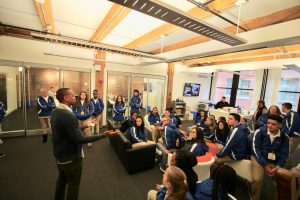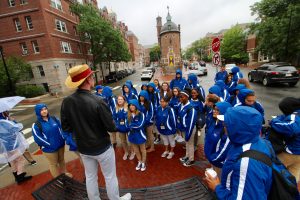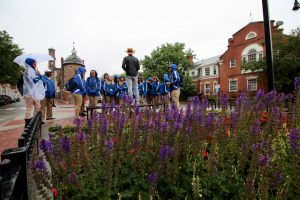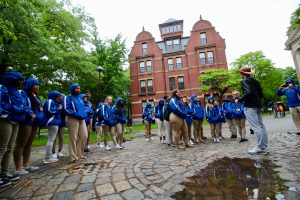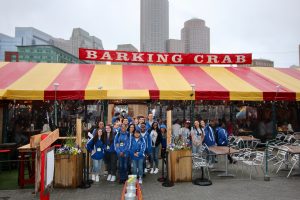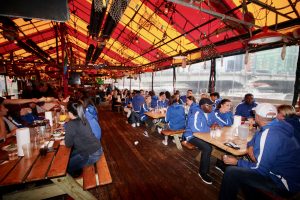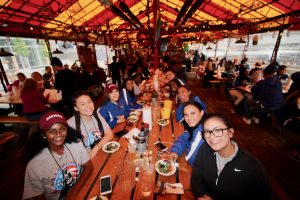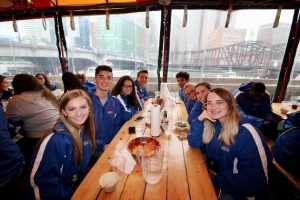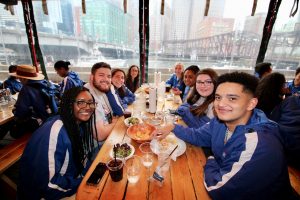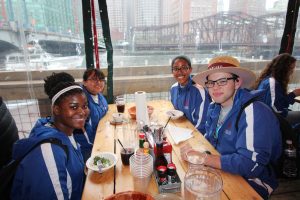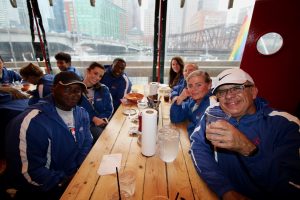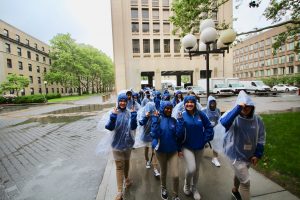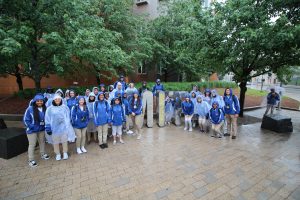 On Monday June 4th we started a very rainy and cold day with a great guest speaker from Fidelity Financial that spoke with the students about: College, Career, Resumes, Investing and Interview skills. Following this we headed to MIT for an amazing tour of the number 1 Technical school in the world! Our tour guide was top notch even though the weather did not permit. At lunch time we ate at the dining hall at MIT and were treated to a guest speaker who is in the process of earning his PHD in Mathematics, former Baltimore Raven John Urschel. His time with us was very enlighting and encouraging. He is a true inspiration.
We started the second half of our day at the EVERFI office in Boston where we met with some of their staff and got to see where their post secondary programs are instituted. After our tour we had a Q and A with Joel Edwards an employee of EVERFI. He spoke about Career goals and education, there was a lot of great interaction.
On we went to Harvard for a 90 minute tour of the University. Once again we had a stellar tour guide/speaker. What an amazing campus filled with a tremendous history – the first University in the United States.
After a VERY long day we headed to the Barking Crab for an incredible meal with local seafood offerings, of course with full bellies and a long day, it was time to turn in.