Join us on Sunday, August 13th – Monday, August 14th for the
2023 Derrick Brooks Pensacola Golf Classic
This annual fundraiser supports Derrick Brooks Charities, Inc. of Northwest Florida. The mission of Derrick Brooks Charities is to provide educational opportunities for youth that will instill, inspire, broaden, and develop cultural and social vision outside of the walls in which they live to ensure that these young people have every chance to develop into the strong and productive leaders of tomorrow. All proceeds from the Pensacola Classic will remain in the area to benefit the local programs within Derrick Brooks Charities.
The Derrick Brooks Pensacola Golf Classic is held at the private Pensacola Country Club golf course. The tournament features local and national athletes who participate as "celebrity" players. Individual golfers and four-person teams are welcome. Don't miss competing in on-course games, bidding on auction items, or a chance at winning raffle prizes.
For more information about the Derrick Brooks Pensacola Golf Classic or various Derrick Brooks Charities educational programs, please contact Amelia Sherrill at 850-449-4377 or David Wilson at coachwilson21@yahoo.com or 850-480-5138.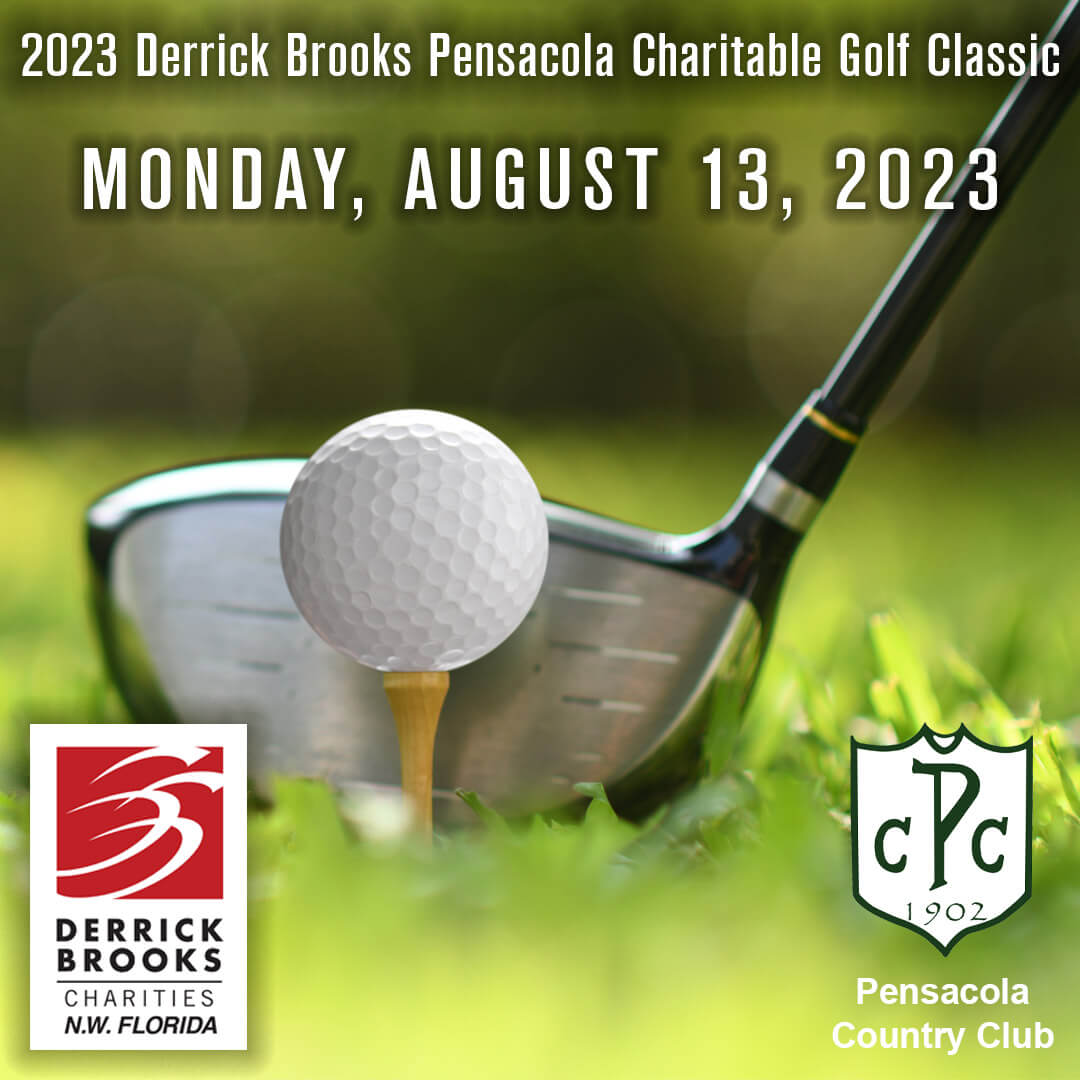 The 2023 Derrick Brooks Pensacola Classic
Supporting Charitable Organizations throughout Northwest Florida
Celebrity Golf Tournament – Sunday August 13 – Monday, August 14
Pairings Party: August 13, 2023 – Location TBD
Golf Tournament:  August 14th, 2023
Pensacola Country Club
1500 Bayshore Dr., Pensacola, FL 32507
7:30am Check-in & Breakfast on the Range
9:00am Shotgun Start
Luncheon and Awards following play
Latest Pensacola Classic News
On August 13th and 14th Derrick Brooks Charities hosted its 3rd Annual [...]