Background
Derrick Brooks Charities believes deeply in throwing the rope back to help pull our youth into an educated, empowered and emboldened future. One of the ways we do this is through our Brooks Bunch program. This program impacts the lives of youth throughout the Tampa Bay area by showing them there is more to this world than what is inside their community.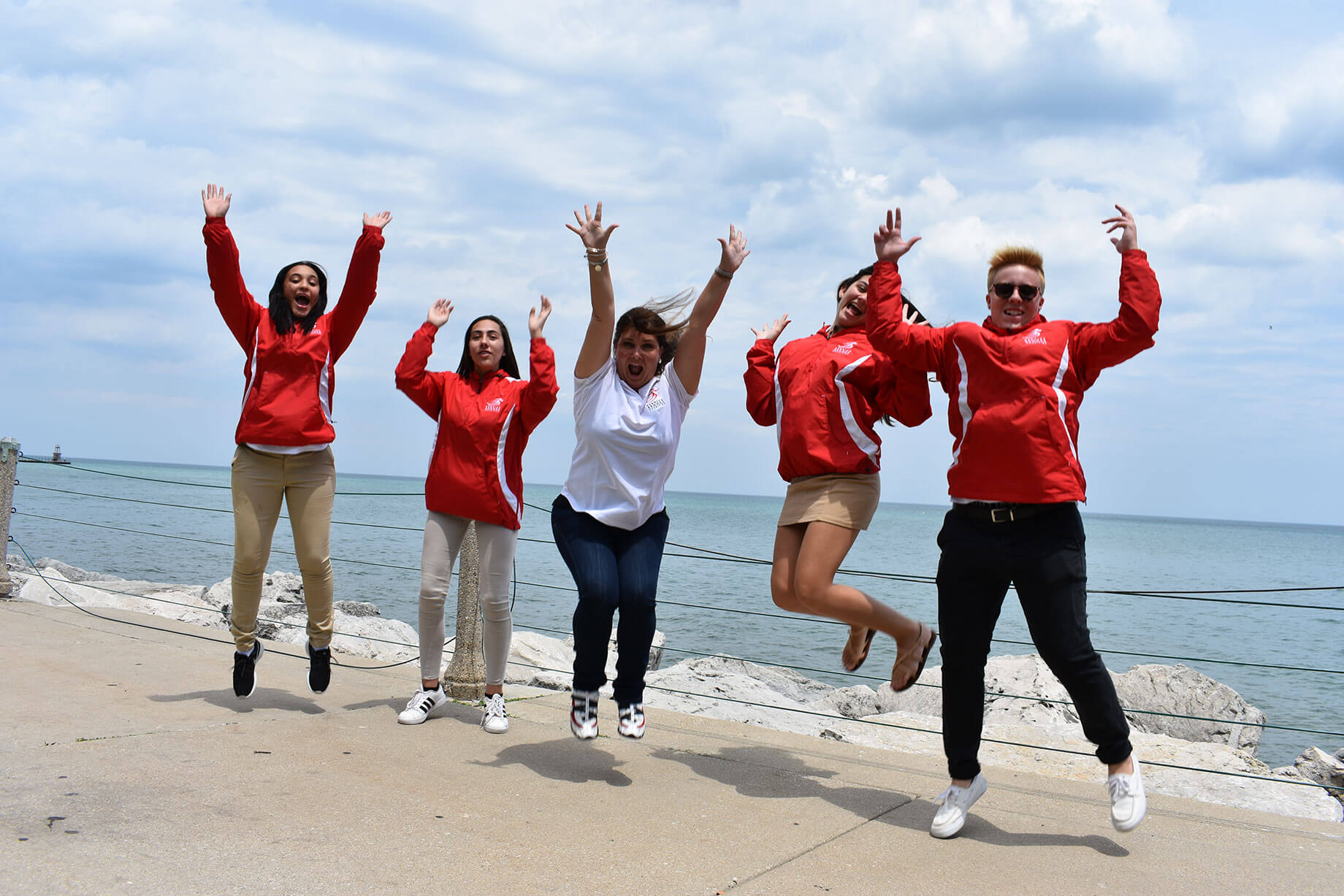 The idea for The Brooks Bunch program came to Derrick Brooks when he was a rookie in his career. He visited Boys & Girls Clubs as a way to encourage and motivate children to succeed. On one visit, a young girl spoke to him. The way she spoke opened his eyes to a harsh reality. Some of these young children have not even experienced many of the things that average Americans take for granted.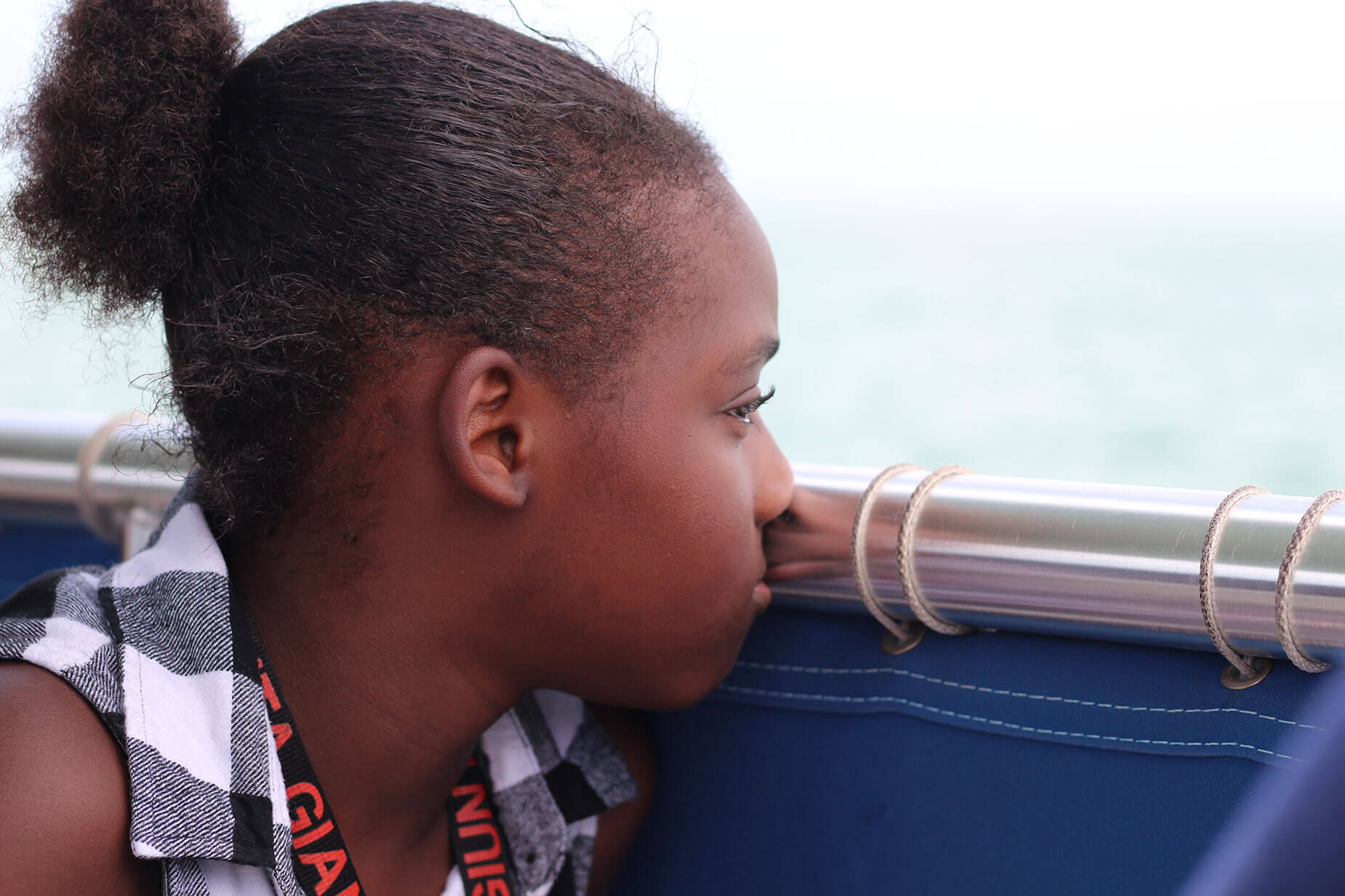 This idea born from a small conversation developed into a program which includes a classroom element, a panel presentation, and behavior and grade assessments. Also included in this are trips around the country and globe in order to expose them to a world that's big and full of options and opportunities. In order to be given access to these opportunities, The Brooks Bunch must earn their way through the program. Past trips have included: Fort Lauderdale, Chicago, New York, Tallahassee, Atlanta, Washington D.C., Cincinnati, Phoenix, San Francisco, Boston, Philadelphia and South Africa.
The Brooks Bunch Academy has had over 200 students enrolled with 190 of them becoming certified in financial literacy and qualifying to attend the one week Brooks Bunch Educational Field Trip.
Brooks Bunch Business Academy
The purpose of the Brooks Bunch Business Academy is to empower students to make sound financial and business decisions and prepare them for a future of financial success and security. BBBA also introduces students to the fundamentals of entrepreneurship and building their own version of "tomorrow" by helping students learn what it means to be an entrepreneur, from creating a business plan to performing market research. It was our desire to create a business & financial literacy program that would also focus on college readiness, community service, career exposure, and entrepreneurship and life skills.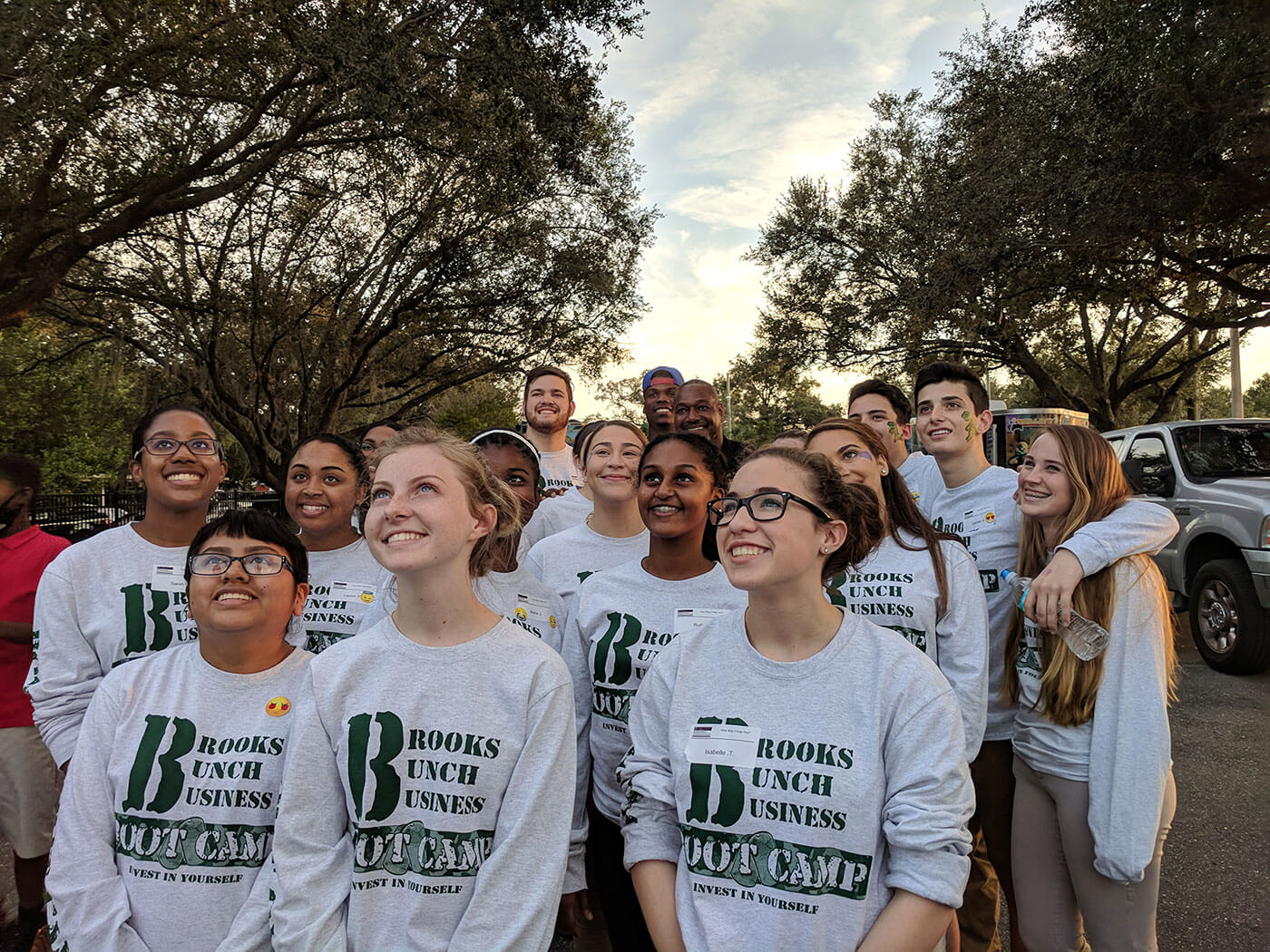 Fifth Third Bank, Derrick Brooks Charities and Everfi have collaborated in a personal finance and entrepreneurship program presented by Everfi. With this partnership, we hope to send a message to high school students that financial capability is an increasingly important skill, and this course builds that in a fun and engaging way.
Derrick Brooks Charities in partnership with Fifth Third Bank, and Brooks DeBartolo Collegiate High School will be holding these financial literacy courses after school each week at Brooks DeBartolo. This class is available to 35 high school students per school year.
Derrick Brooks Charities and Fifth Third Back in partnership, offers students the opportunity to learn about:
Save money and build wealth
Negotiate great deals as an entrepreneur
Budget creation, categorization and learning to manage debt
Participate in career training/exposure
Take part in educational field trips
How the Federal Reserve System works
Financing Higher Education
Take part in community service projects and team building exercises
Be exposed to small and large business owners
At the conclusion of the program, students will be able to apply financial skills & knowledge to real-world situations at 3 levels: High School, College, and Post-College. We look forward to another successful year with this program and thank you again to our partners, EverFi and Fifth Third Bank.
Brooks Bunch Life Skills Academy
The purpose of Brooks Bunch Life Skills Academy is to empower students to learn about and practice important skills such as managing emotions, communicating effectively, and making smart decisions. Derrick Brooks Charities has collaborated with Everfi to present the "Character Playbook" Curriculum to students in Hillsborough County. It is through this partnership and Everfi's platform that students will learn about and practice the following skills:
Analyzing Influences
Understanding and Managing Emotions
Communicating Effectively
Resolving Conflicts
Categorizing Health and Unhealthy Relationships
Decision Making
Brooks Bunch Math & Reading Academy
The purpose of Brooks Bunch Math & Reading Academy is to engage students with fun math and literacy games, practicing spelling, vocabulary, numeracy, and other critical math and literacy. This program is intended for elementary and middle school students and it includes fun in course rewards and incentives for progress.
Topics include:
Spelling, grammar, comprehension, vocabulary, phonemic awareness
Arithmetic, geometry, units of measurement, place value, equivalency
306: African American History
Derrick Brooks Charities is passionate about helping students reflect on key themes of African-American history that showcase reliance on critical life skills like determination, creativity, and ambition.
Derrick Brooks Charities is excited to promote African-American History in Hillsborough County Schools. Inspired by the Florida Commissioner of Education's goals to implement the teaching of the history of African peoples and the contributions of African-Americans to society into the curriculum of Florida's schools, Derrick Brooks Charities has partnered with EVERFI, the nation's leading educational technology company, to provide 306: African-American History to select district middle schools.
306: African-American History is a technology based resource to teach how African-American influence can be found at the core of American life; from science and academia, to music and arts. When you explore the journey of African-American history, you find stories of strength, resilience, and achievement. Communicating these stories is foundational to building shared values and inspiring today's youth to become tomorrow's leaders.
This program began in the Fall of 2018 and we are currently in year number 2 for this program for the 2018-2019 school year we have just completed recruitment and are serving the following schools: Giunta, Greco, Ferrell, Carter G. Woodson and Barrington Middle School.
306 African American History Program Update for 2017-2018 School Year
Derrick Brooks Charities is pleased to report that the implementation of the 306 program in pre-selected Hillsborough County middle schools was a great success. The following is a general overview:
Active Schools:
Giunta Middle School
Memorial Middle School
E.J. Marshall Middle School
Webb Middle School
Franklin Middle Magnet School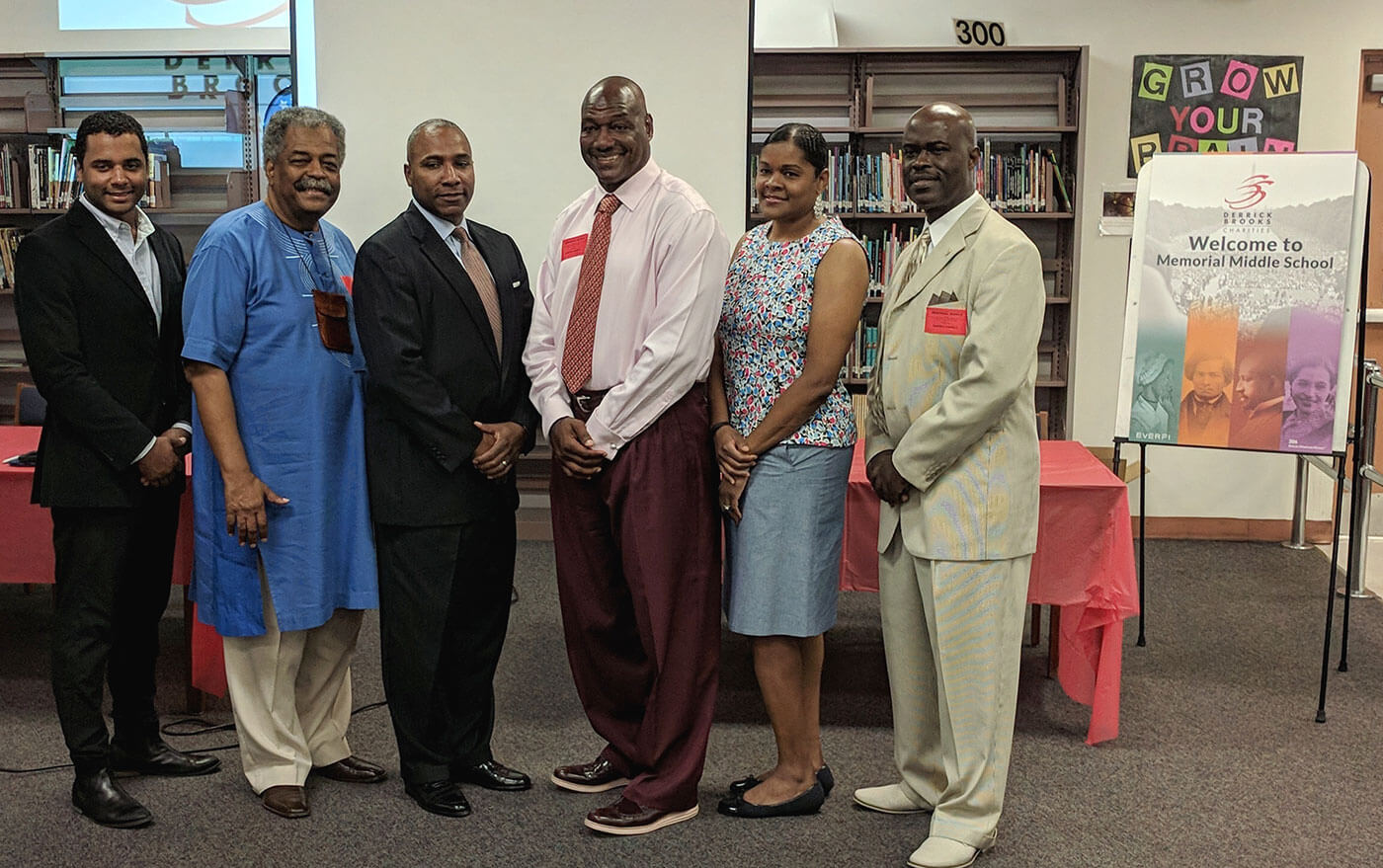 Schedule
Latest Brooks Bunch News
The WellCare Employability Skills Program in partnership with Derrick [...]
Brooks Bunch is moving into the 9th week of programming [...]
We are currently in week 4 of the academy. We [...]