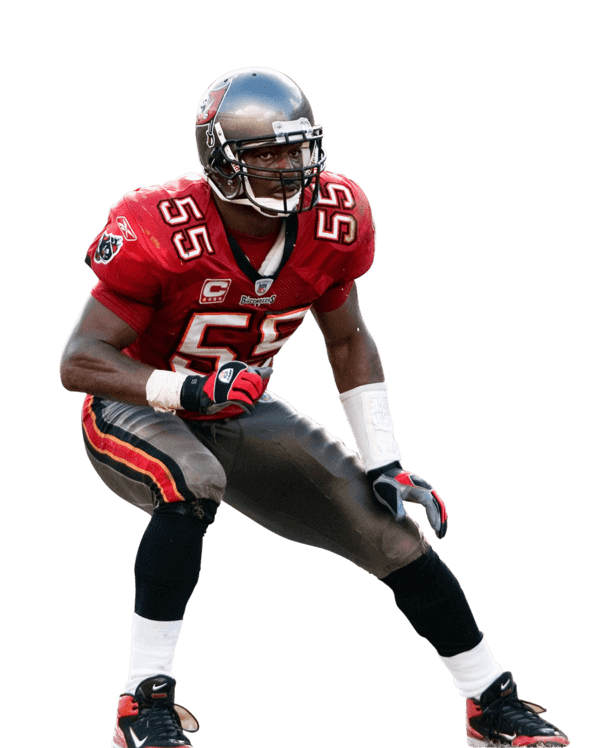 LIFE IS HARD.
HARD is NOT IMPOSSIBLE.
Derrick Brooks Charities: The Story
TOO TOUGH TO GIVE UP
In his career, Derrick Brooks pushed himself. Amidst 2198 tackles, fourteen seasons of NFL football, leading a family, and answering criticism with improvement, he became tough. He learned that no matter how hard he hits, life can hit just as hard. On that mental fortitude, he built his career.
IT'S ABOUT MORE
That wasn't enough for #55. He did not just want to achieve for himself. Even in his rookie year, he was already thinking ahead. He was volunteering and his eyes were opened to something bigger than himself. On one particular visit at the Boys & Girls Clubs, a young girl spoke to him. She opened his eyes to a harsh reality: many of these children have not experienced things that average Americans take for granted. Derrick Brooks Charities, Inc. was born with its cornerstone program "Brooks Bunch."
The mission of Derrick Brooks Charities, Inc. is to provide educational opportunities for socio-economically challenged youth that will instill, inspire, broaden and develop cultural and social vision outside of the walls in which they live, to ensure that these young people have every chance to develop into the strong, productive leaders of tomorrow.
A TEAM WINS
For Derrick, it became increasingly apparent that much like his experience in the NFL, he would need a team to make a bigger impact. He built a name for himself, then leveraged his achievements to rally others to team up in the community and make a difference. Every year, the number of volunteers, supporters, and dreamers grows as does the impact on the youth in our community.
A LEGACY OF TOUGHNESS
#55's dream is that youth are impacted and raised to a level beyond their current standing. Derrick Brooks Charities aim to throw the rope back and help pull them forward. The collective hope and vision is that the youth of today grow and excel from our programs and become the next team members to throw the rope back. Life can hit hard, but with training, diligence and community, we can make it better together.